Your New Lifestyle Awaits
Nestled in Nature
Hays Farm is a South Huntsville new home development nestled amidst picturesque landscapes. Located just a short drive away from the bustling city, Hays Farm offers an escape into a world of tranquility, where you can reconnect with nature and experience the joys of rural living.
Community Living
At Hays Farm, we offer a variety of housing options that blend harmoniously with the surrounding environment. Our thoughtfully designed homes range from 1800-4700 square feet, all reflecting the charm of rural living. Each property is carefully situated to offer a sense of connection to nature.
Our goal is to create a community at Hays Farm is warm, friendly, and tight-knit. We believe in fostering a sense of belonging and encourage residents to participate in various social activities and events. From community socials to 5K's, there is plenty to do at Hays Farm.
Nature Trails and Outdoor Activities
For nature enthusiasts, Hays Farm provides an abundance of opportunities to explore the great outdoors. With over 10 miles of trails, you can truly immerse yourself in nature. Whether you prefer hiking, biking, or simply strolling amidst nature's wonders, these trails offer a refreshing experience.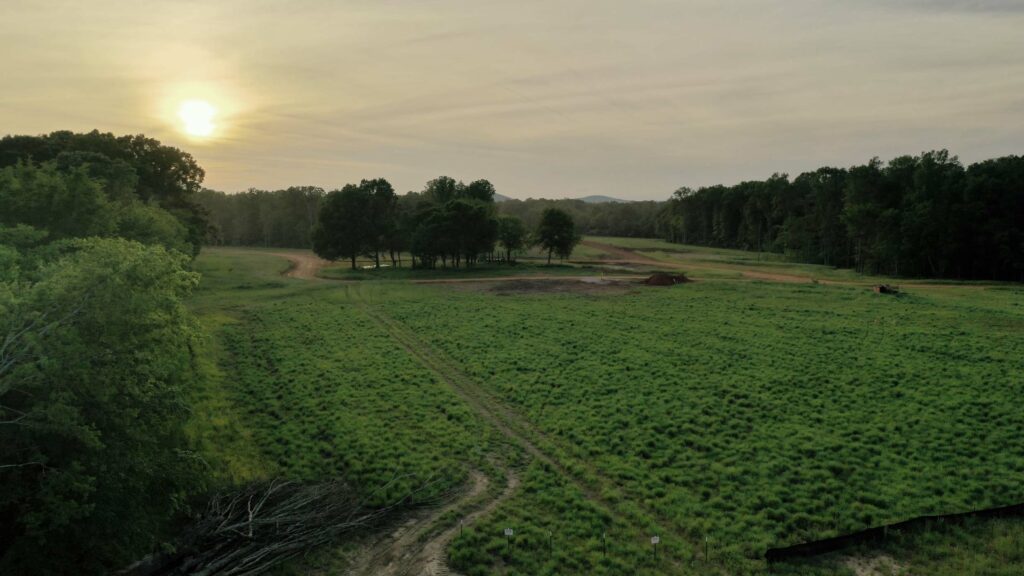 Events and Celebrations
Throughout the year, Hays Farm hosts various events and celebrations that unite residents and guests. These occasions offer an opportunity to forge lasting memories and create bonds with like-minded individuals.
Physical and Mental Well-being
Engaging in outdoor activities provides numerous physical, mental, and emotional health benefits. Whether it's hiking, cycling, jogging, gardening, or simply spending time in nature, being active outdoors can significantly contribute to your overall well-being. Here are some reasons why outdoor activities are good for your health:
1. Physical Fitness
2. Vitamin D
3. Mental Health
4. Increased Happiness
5. Cognitive Benefits
6. Social Interaction
7. Improved Sleep
8. Immune System Support
9. Mindfulness and Relaxation
Incorporating outdoor activities into your lifestyle, even in small doses, can lead to significant health benefits. Whether you're enjoying a leisurely walk or challenging yourself with an adrenaline-pumping adventure, spending time outdoors undoubtedly contributes to a healthier and happier life.
So begin your new naturistic lifestyle with us at Hays Farm South Huntsville – a new home development community! Contact us today to get started.