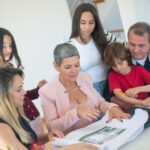 Huntsville Home Buying Tips
September 26, 2023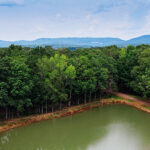 Why Should You Move to Huntsville, AL?
October 2, 2023
Are you hunting for homes for sale in Huntsville, AL? Read on to find out where to look.
Huntsville, Alabama, has much to offer, making it an attractive place to call home. Whether you are a current resident looking for a new home or are relocating for work or a change of scenery, finding homes for sale in Huntsville, AL may seem daunting. To help you kick off your search for the perfect home, here are a few methods and resources for finding homes for sale in Huntsville, AL.
Online Real Estate Listings
One of the most convenient ways to start your home search is by exploring online real estate listings. Websites and apps like Zillow, Realtor.com, and Redfin provide information on homes available in Huntsville. You can filter your search based on your preferences, including price range, number of bedrooms, and more. These platforms often feature high-quality images and detailed descriptions to give you a virtual tour of potential homes.
Local Real Estate Agencies
Working with a local real estate agent has many advantages. These professionals possess in-depth knowledge of the Huntsville real estate market and can provide valuable insights. They often have access to listings that may not be readily available online. Consider contacting reputable real estate agencies in Huntsville to connect with experienced agents who can guide you.
Drive Through Neighborhoods
Sometimes, finding the perfect home is as simple as driving through different neighborhoods in Huntsville. Take the time to explore various areas and note any "For Sale" signs you come across. This hands-on approach can help you discover hidden gems that may not be widely advertised online.
New Home Communities
If you are interested in a new home, Huntsville offers a variety of new home communities, such as Hays Farm. These developments provide modern, energy-efficient homes in well-planned neighborhoods. You can inquire about available homes, explore model homes, and even meet with builders to discuss customization options.
Attend Open Houses
Open houses are a fantastic way to get a feel for a home and its neighborhood. Watch for open house events in Huntsville and plan your visits. During these events, you can ask questions, visualize yourself living in the space, and gather information directly from sellers or their agents.
Word-of-Mouth
Word-of-mouth can play a significant role in your home search. Let friends, family, and colleagues know you are looking for a home in Huntsville. They may have valuable connections or insights to share.
Finding homes for sale in Huntsville, AL, is an exciting endeavor. By utilizing various methods and resources, you can uncover options to help you find the home of your dreams. As you search for homes for sale in Huntsville, AL, consider one of South Huntsville's most captivating master-planned communities nestled amidst picturesque landscapes, Hays Farm. Our on-site homebuilder, Hays Farm Homes, offers two beautiful neighborhoods with various lot sizes, layouts, and square footage to meet your needs. Contact us today to discover the Hays Farm difference. Your new lifestyle awaits!