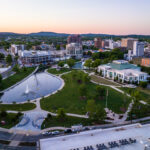 How to Choose a New Home in Huntsville, AL
September 4, 2023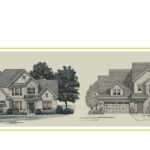 How to find homes for sale in Huntsville, AL
October 2, 2023
Use these Huntsville home buying tips to help you purchase the home of your dreams.
Huntsville, Alabama, is a delightful city with a lot to offer potential homeowners. With its thriving job market, beautiful landscapes, and vibrant community, it's no wonder that many are considering making Huntsville their new home. However, embarking on the journey to buy a house in this city requires careful planning and consideration. Here are a few Huntsville home buying tips to help you make informed decisions while searching for your dream home.
Know Your Budget
Before diving into the home buying process, it's crucial to establish your budget. Knowing how much you can comfortably spend will prevent you from falling in love with a home beyond your financial reach.
Get Preapproved for a Mortgage
One of the initial steps in setting your budget is getting preapproved for a mortgage. This process involves working with a lender who will review your financial information and credit history to determine the amount they will lend you. Having a pre-approval letter not only narrows your budget but also makes you a more attractive buyer in the eyes of sellers. It shows that you're a serious and qualified buyer, which can give you an edge in competitive markets.
Budget All Closing Costs
In addition to your down payment and monthly mortgage payments, it's essential to budget for all closing costs associated with buying a home. These costs can add up and catch buyers off guard if unprepared. Closing costs typically include fees for services such as the inspection, appraisal, title search, and legal fees. Additionally, there are property taxes and insurance premiums to consider. Having a clear picture of these expenses will help you avoid any last-minute financial stress when closing the deal.
Find the Right Real Estate Agent
Another Huntsville home buying tip is to partner with a knowledgeable real estate agent. This can make a significant difference in your home buying experience. Look for an agent with a solid local presence, positive reviews, and excellent communication skills. A good agent will streamline the process, offer valuable insights, and help you find the best deals in the market.
Research Neighborhoods
Huntsville boasts a variety of neighborhoods, each with its unique charm and characteristics. Conduct thorough research on these neighborhoods to find the one that suits your lifestyle and needs. Consider factors like schools, commute times, nearby amenities, and future development plans.
Also, consider exploring new home communities in Huntsville, such as Hays Farm. These communities often offer modern amenities, energy-efficient features, and customization options that older homes may lack.
Home Inspection and Closing
Don't skip the home inspection step. Find a reputable home inspector to evaluate the property for any hidden issues. Understanding a property's condition is crucial for making informed decisions.
As you embark on your Huntsville home buying journey, knowledge is your best tool. By following these Huntsville home buying tips, you'll be well-prepared to navigate the market, make informed decisions, and find the perfect home that suits your lifestyle and budget.
As you begin researching neighborhoods, consider Hays Farm— one of South Huntsville's most captivating master-planned communities. With ample walking trails, green spaces, and an appointed City park, you can enjoy being nestled in nature while remaining close to prime restaurants, shopping, and entertainment. Your dream home and new lifestyle in Huntsville awaits! Contact us today to learn more about Hays Farm.