South Huntsville, AL . – Main Street Alabama celebrates local program successes with the
announcement of the 7th Annual Awards of Excellence. The awards honor projects and individuals that make tremendous impacts in their respective communities.
"It's an honor to recognize outstanding community projects, leaders and volunteers," said Mary Helmer, President of Main Street of Alabama. "The awards represent the good work being done in Main Street Alabama communities, including those that were initiated after the pandemic, sparking creative ways to promote and help struggling businesses."
South Huntsville was the recipient of five Awards of Excellence for 2019-2020 projects:
Main Street Hero Award: Redstone Federal Credit Union
Redstone Federal Credit Union has been instrumental in the South Huntsville Main program
from the very beginning. RFCU was one of the first organizations to step up and support revitalization efforts. In 2019, RFCU announced a joint program with South Huntsville Main to provide $20,000 in matching grant funds through the newly created Façade Improvement Grant Program, having a total economic impact of $184,000 on South Huntsville, and assisting small businesses in improving their store fronts.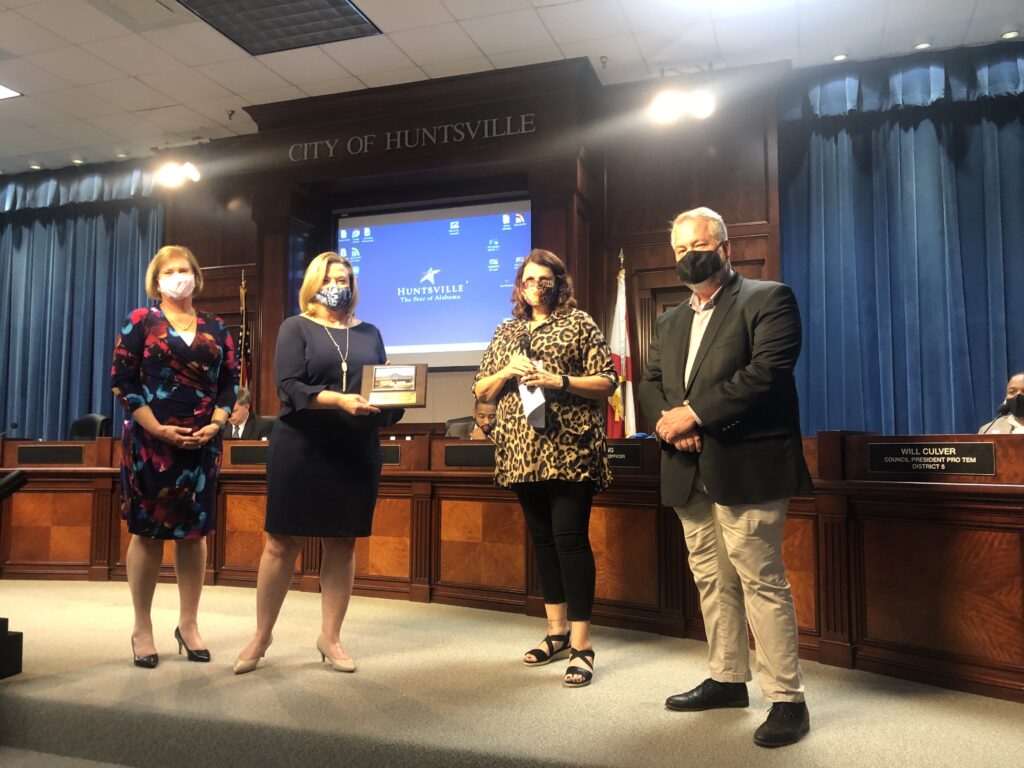 Excellence in Placemaking, COVID-19 Related: Graduation Mural
COVID-19 delayed and altered graduation for seniors and delayed the demolition of Haysland Square. Haysland Square owners John and Jimmy Hays wanted to do something special to celebrate the class of 2020. The family donated money for South Huntsville Main to commission local South Huntsville artist, Sarah Finlen, to paint a temporary graduation mural on the Southside of Haysland Square. John also paid for local photographer Jeff White to take graduation pictures of every senior at Grissom High School. The temporary mural went viral and had visitors from all over North Alabama.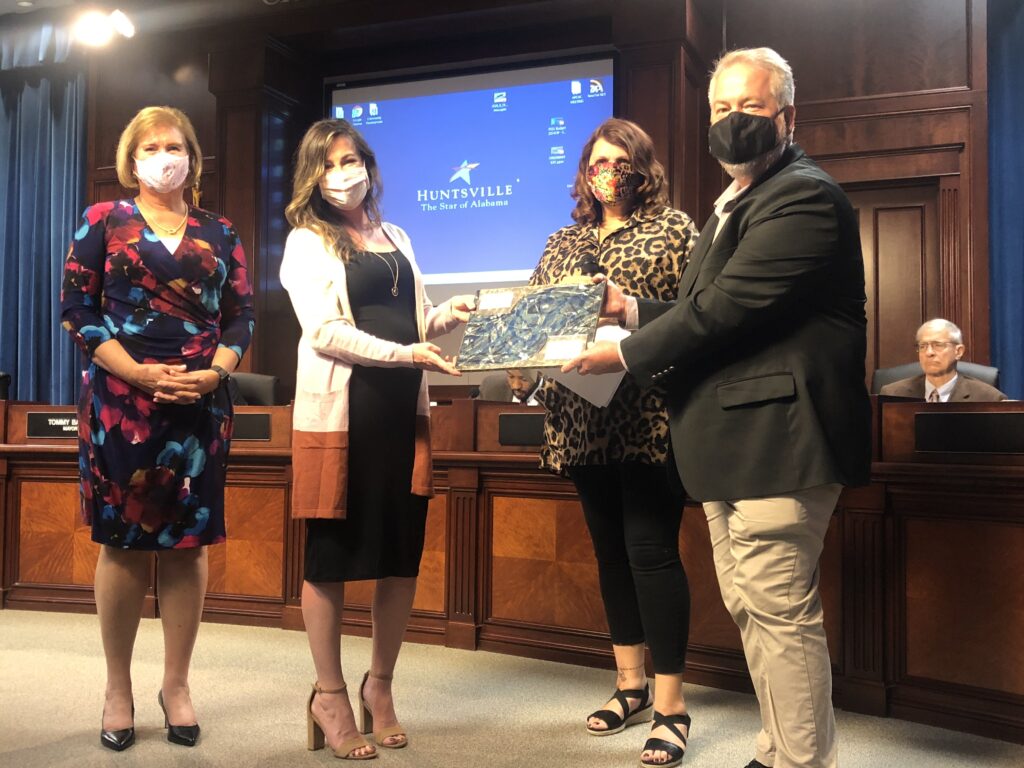 Excellence in Business Development: Possibilities Tour
To capitalize on the interest in opening a business in South Huntsville, the Economic Vitality created a Possibilities Tour. The Possibilities Tour was designed to connect potential business owners with available spaces. On March 5, we took 35 potential business owners and city leaders on the famous Huntsville trolly to visit over 9 different locations.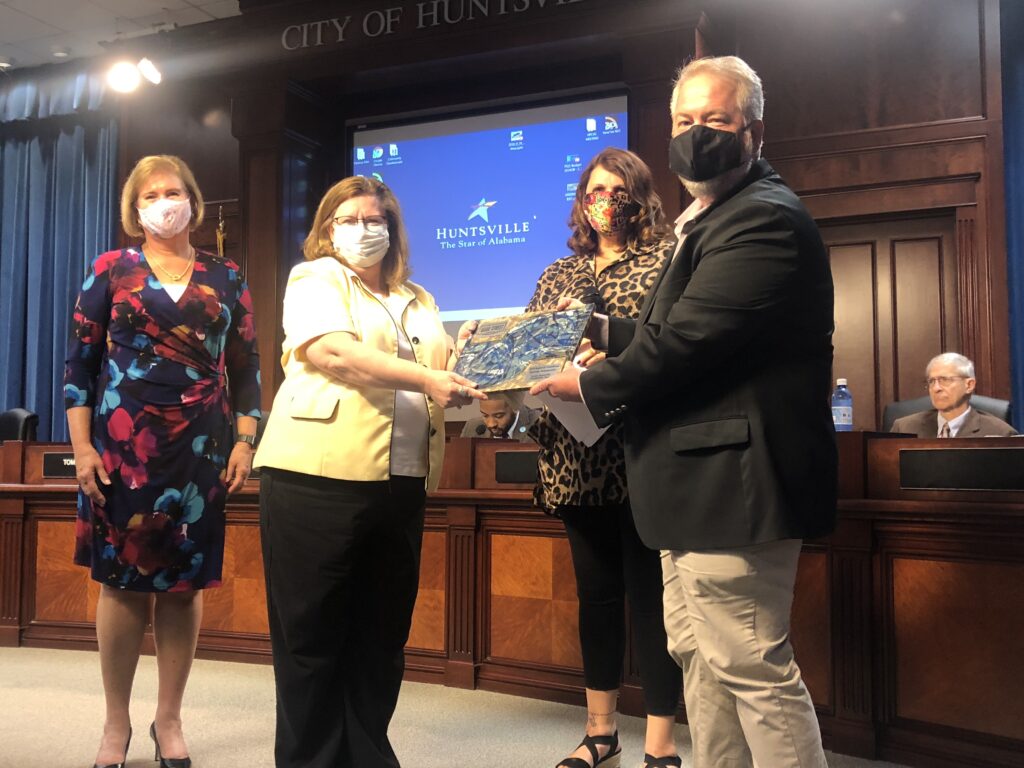 Excellence in Business Promotion: The Cookie Crunch
Instead of hosting a traditional holiday open house, South Huntsville business owners, Jennifer Mullins and Pam Burkholz of Interiors by Consign, rallied the businesses to do something outside the box. The idea emerged to create a Holiday "Cookie Crunch". Each business participating kicked off their holiday sales on November 13 and made homemade Christmas cookies. The public was invited to sample the cookies at each participating location and vote for their favorite cookie. In addition, we had a drawing from each business for participating customers. The event was a huge success and we look forward to doing a socially distant cookie crunch this year on November 14.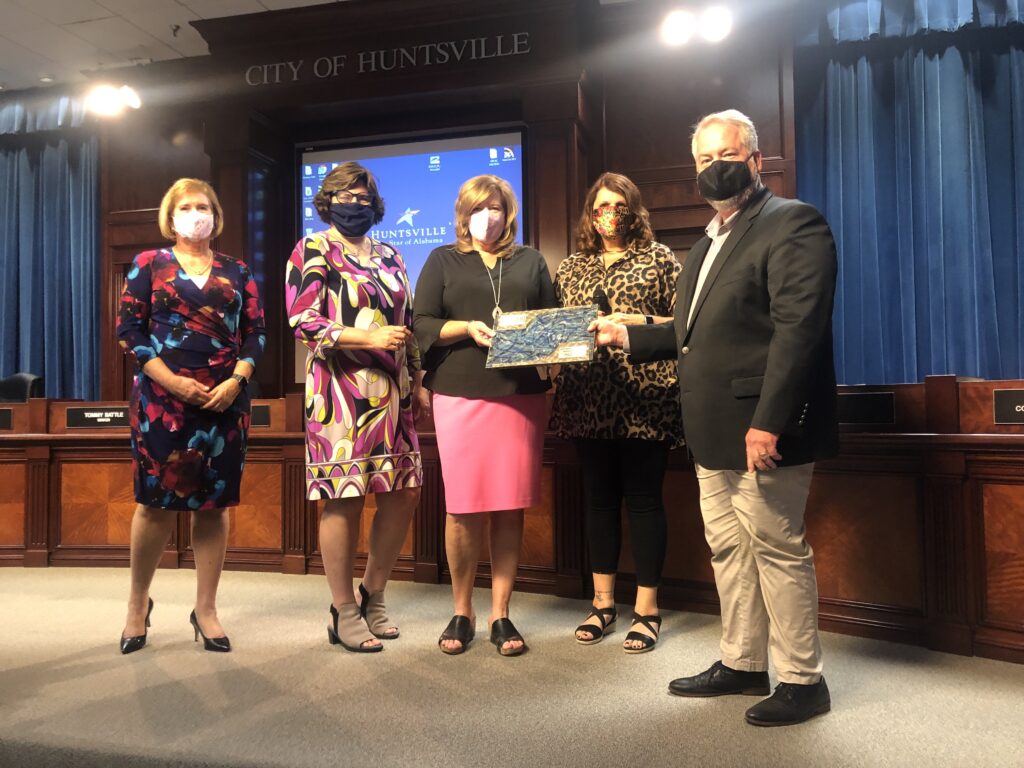 Excellence in Marketing: South Huntsville Brand Launch
When Main Street Alabama provided our new South Huntsville brand, our promotions
committee took activation to a new level. We hosted a brand reveal on June 6, 2019. We had
over 150 community members come out for the brand launch. We sold $1500 in merchandise. We had ice cream in branded cups, and swag bags for guests, and a photo booth. Our next step was to redo the South Huntsville Main website, and we've seen an increase in traffic since.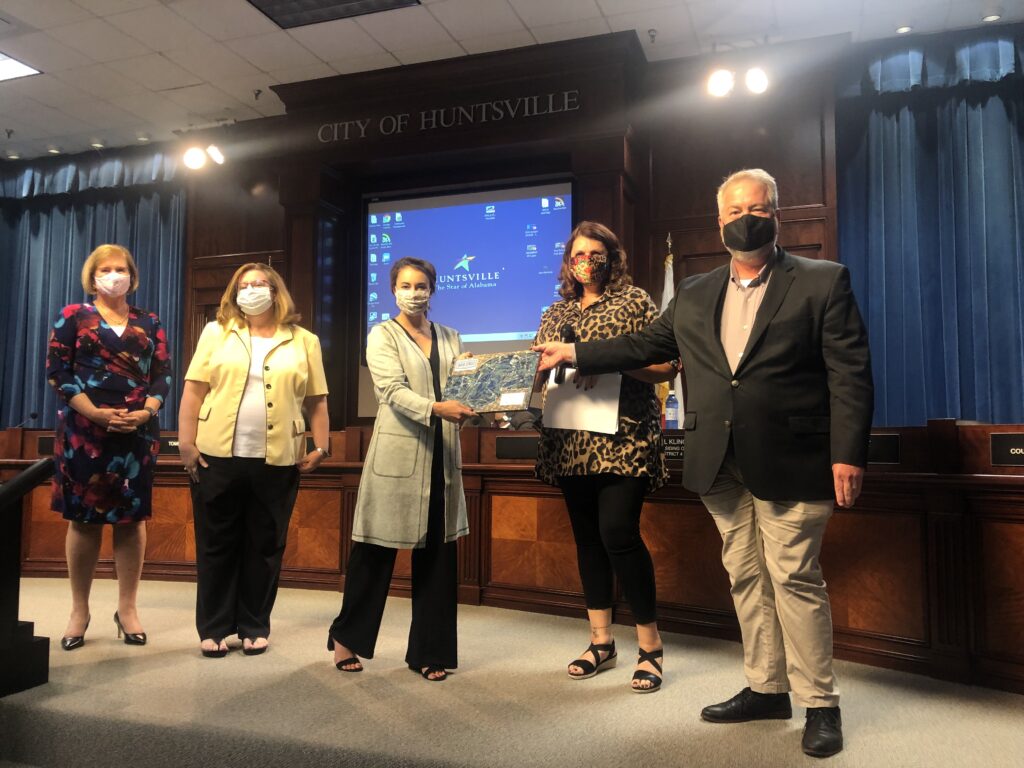 About Main Street Alabama:
Main Street Alabama has 28 Designated Programs and 20 Downtown Network Communities.
Applications to become a Designated Program will be available in Spring 2021. Until then, communities interested in downtown revitalization can participate in Main Street Alabama's Downtown Network. Main Street Alabama focuses on bringing jobs, dollars and people back to Alabama's historic communities. Economic development is at the heart of our efforts to revitalize downtowns and neighborhood commercial districts.